Hey everyone, So back again in yet another s12. Funny story about how i became to be in possession of this 12 i have at the moment. A couple months ago i purchased an old school crummy mx62 cressida... yep thats right, not even one of the cool old ones, in hope of just dailying it around and being sensible in it etc. I should have known better that this was not to be the case as shortly after buying the car the diff was welded up and a strait pipe way out past the bumper was welded on. it was not long after these awesome mods that some more steering lock was dialed in and it was thrashed constantly for the past month or so. it resembles something close to that of a post matsuri missle now haha trees, gutters, fences and wood bollards were all targets for the rear end of the cressy... was not long before it looked like it was stollen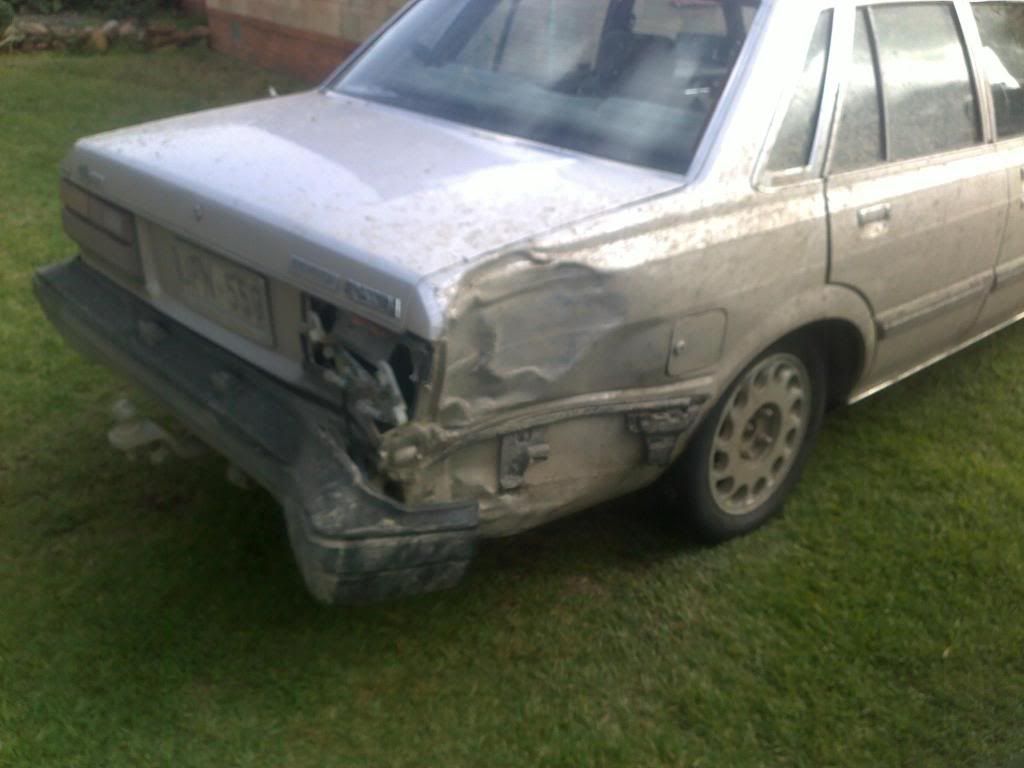 But this damn car just would not break... over heated numerous times and driven for extended periods with out any coolant at all and it just kept on going and taking all the abuse that was thrown at it, well untill one night. coming into the same old corner ive slid hundreds of times before in an old industrial spot something just didnt quiet go to plan mid entry and i carryed all the speed and momentum of the heavy cressida up a gutter and into a pole... bent front left LCA, snapped rear left axle and caved in passenger side the heap of sh** limpped home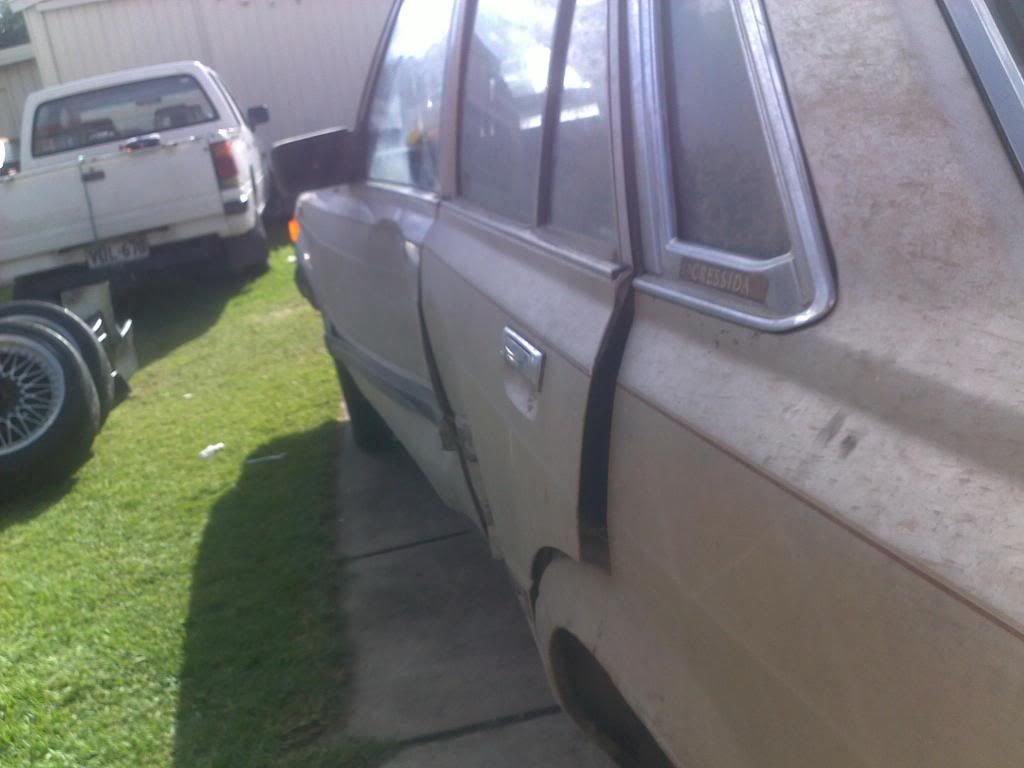 It was the day after that (last saturday) a mate of mine was desperetly trying to get rid of his gaz... so why not i said and off i went to pick the old girl up. The diff had already been welded saving me one job and it had a stereo in it to block out all those horrid creaks and rattles. other then that it was 100% stock.
As soon as it was home the mods began. s13 front end was bolted up almost instantly and the rear springs cut.
next mods came tonight, my fixie and steering wheel were bolted in and nismo shift nob screwed on... feel right at home sitting back in a 12 with my gear in ir

just needs a few finishing touches and it will be a sweet daily...
and sh** the ca20 actualy goes alright in this one, 2nd gear in the dry all day long haha... bring on the rain
there are plans for further mods and such on the drawing board but yea will see how it goes. but for now heres a list of what is done already.
*S13 LCA
*S12 tierod ends
*S12 tierods
*Super steering lock spacer
*S13 steering knuckle and hub w/SR brakes
*S13 buddy club coilovers
*R31 caster rods
*Chopped rear springs
*welded diff
*flogged out pedders shocks that are too low to work
*bride VIOSIII fixed back seat
*Sparco detachable steering hub
*20mm steering wheel spacer
*360mm Luisi steering wheel
*nismo shift knob
pretty fun little rig and can fit x2 bmx's in the back without taking wheels off haha. Think thats it for now, will add things as they happen