Posted by
castle
, in
Competitions
06 December 2011 -





· 45 views
Yes, that's right! We here at S12Silvia.com are holding a competition to win a copy of the new and hot game that's on every car enthusiasts' list: Forza Motorsport 4 for the Xbox 360. Thanks to a good friend who happened to be on the staff of Turn 10 and a talented friend, he has pitched in his time and thoughts in making this possible. Patrick McGehee of Save the Roots welcomed the opportunity to collaborate and be the primary judge when we approached him.
So what is it you can win? Not only can you win the game itself but a couple items that were only available to those who had access to the Forza Motorsport 4 Press Packet.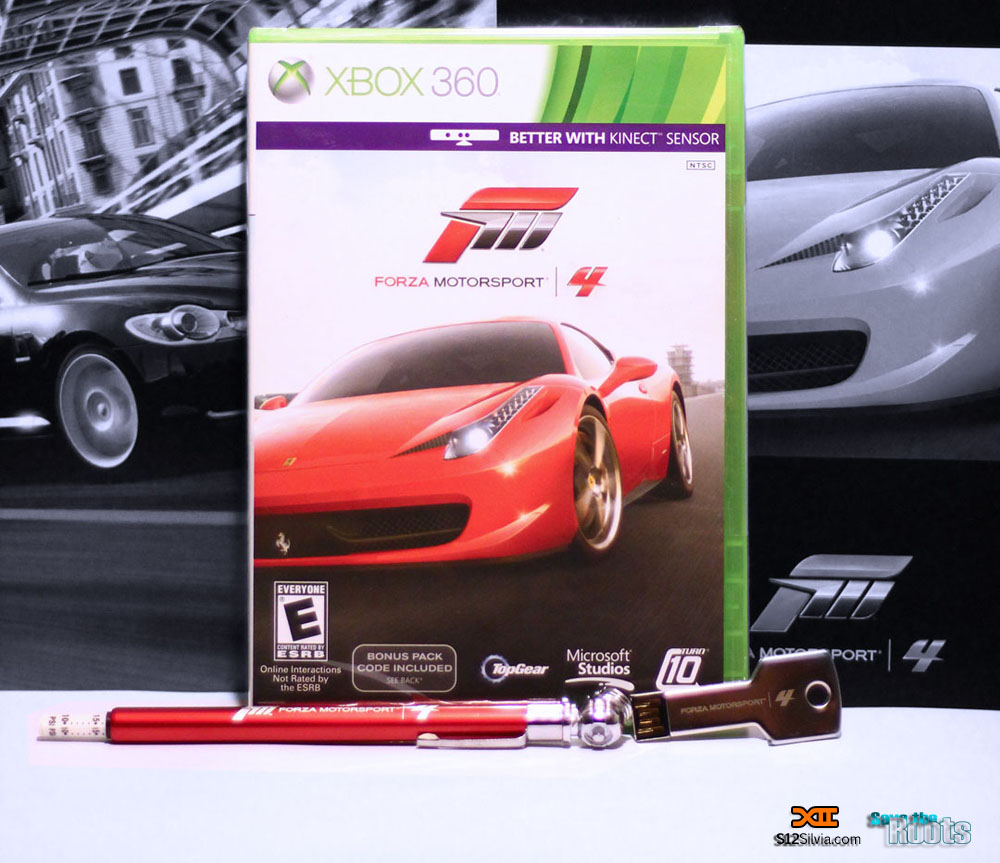 First Place:
Forza Motorsport 4
Second Place:
Forza Motorsport 4 USB 2gigs (Forza Motorsports 4 Press Packet Version Only)
Third Place:
Forza Motorsport 4 Tire Pressure Gauge (Forza Motorsports 4 Press Packet Version Only)
And for the competition guide lines…
Write about the current state of the tuner culture. There are many aspects that can be discussed and the real world applications of them. We all understand that trends and styles come and go while some evolve over time to become something much more refined than when it first surfaced. To further your view, how do you feel the Nissan S12 or other obscure 80′s cars fits into the current tuner culture and what possibilities it has today and how do you see it fairing in the future. Be sure to submit pictures (minimum of 600px wide) that qualify your text and of course placement of where they fit appropriately.
And where to submit your entry for a chance to win, please email at the following address: S12silvia.com@gmail.com.
In relation to submission of pictures: When supplying photos for your write-up, please choose your photos and set them appropriately as to respect the photographer's work.
For all international applicants: If the first place winner hails from outside the US, you will be contacted regarding your copy of Forza Motorsport 4. Being that games are region coded, we will act to insure that the copy you receive is a copy you can use.