Welcome to S12Silvia.com Community
Hey there! We've noticed you are a Guest. Why not register with S12Silvia.com to take full advantage of our many features.

Like most online communities you must register to view or post in our community, but don't worry this is a simple free process that requires minimal information for you to signup. Be a part of the XII revolution by signing in or creating an account.
Start new topics and reply to others
Subscribe to topics and forums to get automatic updates
Get your own profile and make new friends
Upload images to posts or our community gallery
Customize your experience here
Click here to sign up now!
Navigation
Random Vehicle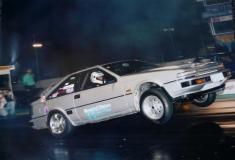 30 September 2012 - 12:03 PM

Nissan Gazelle MKI 2.0 SGL (1983)
Vehicle Owner Lister, 06 June 2012 - 07:17 PM
Vehicle Owner:

Lister

Date Added:

06 June 2012 - 07:17 PM

Date Updated:

--

Color:

Champagne?

Views:

1,035

Odometer:

425,000 Kilometers

Location:

Horse Trailer (Australia)

Engine:

rb250det neo

Body Shape:

Coupe

Rear End:

SRA (Solid Rear Axle)
RB25DET NEO Auto powered, Only time raced 13.40@105 on 195/60r15 with and open diff.
65

Owners

78

Vehicles

26

Modifications

133

Images

99,448

Views

7

Comments
Viewing Garage

Nissan Gazelle MKI 2.0 SGL (1983)