Posted by
Draconis
in
S12Silvia.com
, 26 November 2016 -





· 3,492 views
After much work and coordination, S12Silvia.com is proud to present a collection to not only add but to augment your S12 lifestyle.
By collaborating with Modified Racewear, we are able to offer more without any product limitations. Available in a wide range of colours and sizes, our apparel is always in stock and ready to ship.
Just send your inquiry to S12Silvia.com@gmail.com. A quote will quickly follow that has your grand total including shipping. Paypal payments only.
Please note that prices are now as the following. The images below will be updated shortly.
Shirts (all variants): $18 Small - XL, $20 2XL - 5XL
Hoodies (pullover & zip up): $33 Small - XL, $36 2XL - 5XL
The S12Silvia.com Collection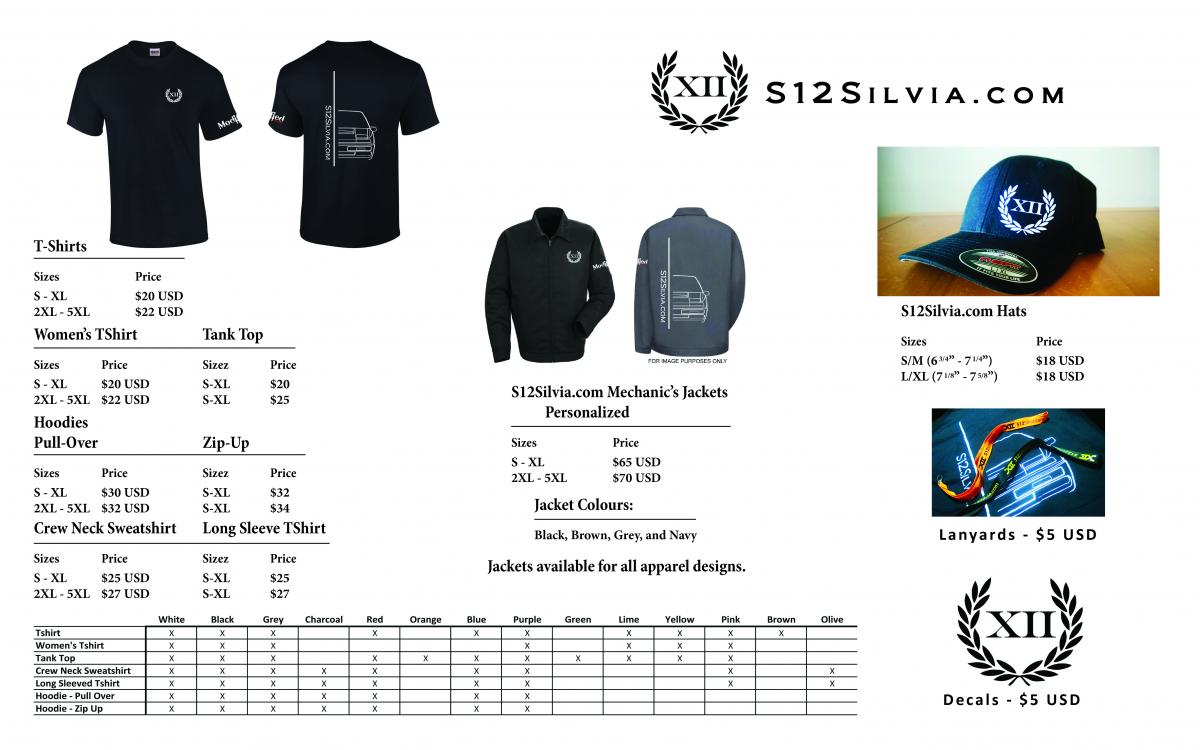 2018 Collection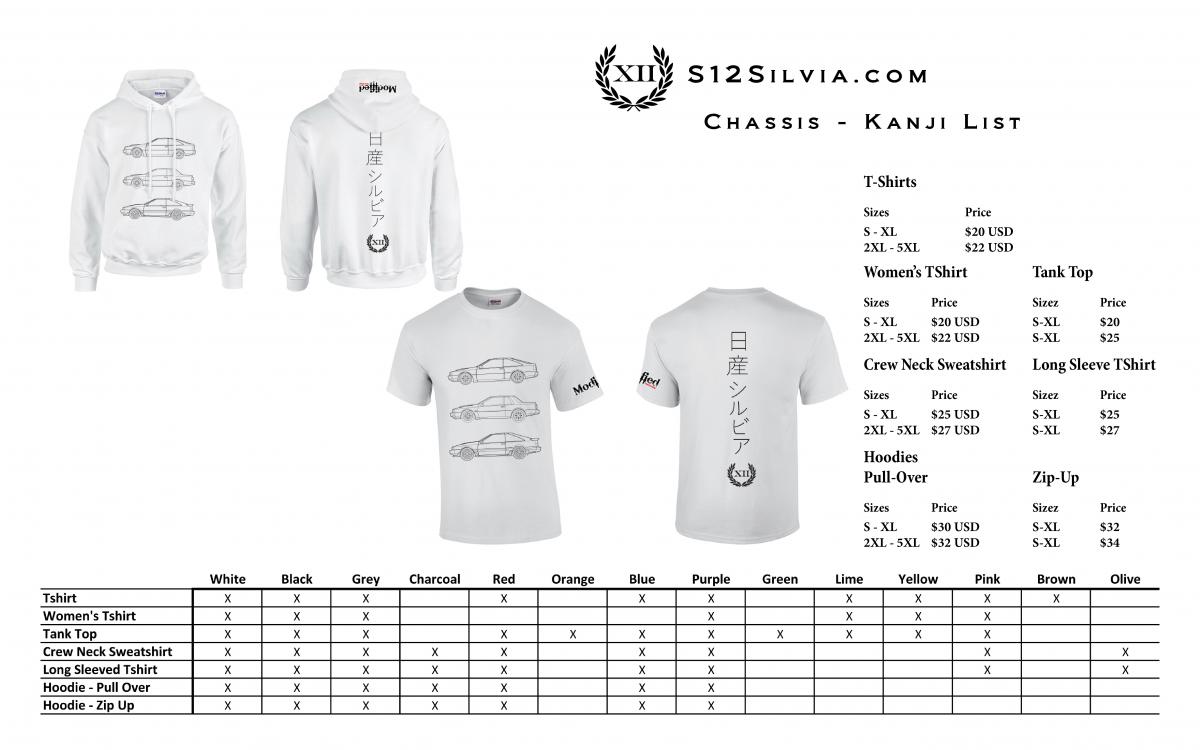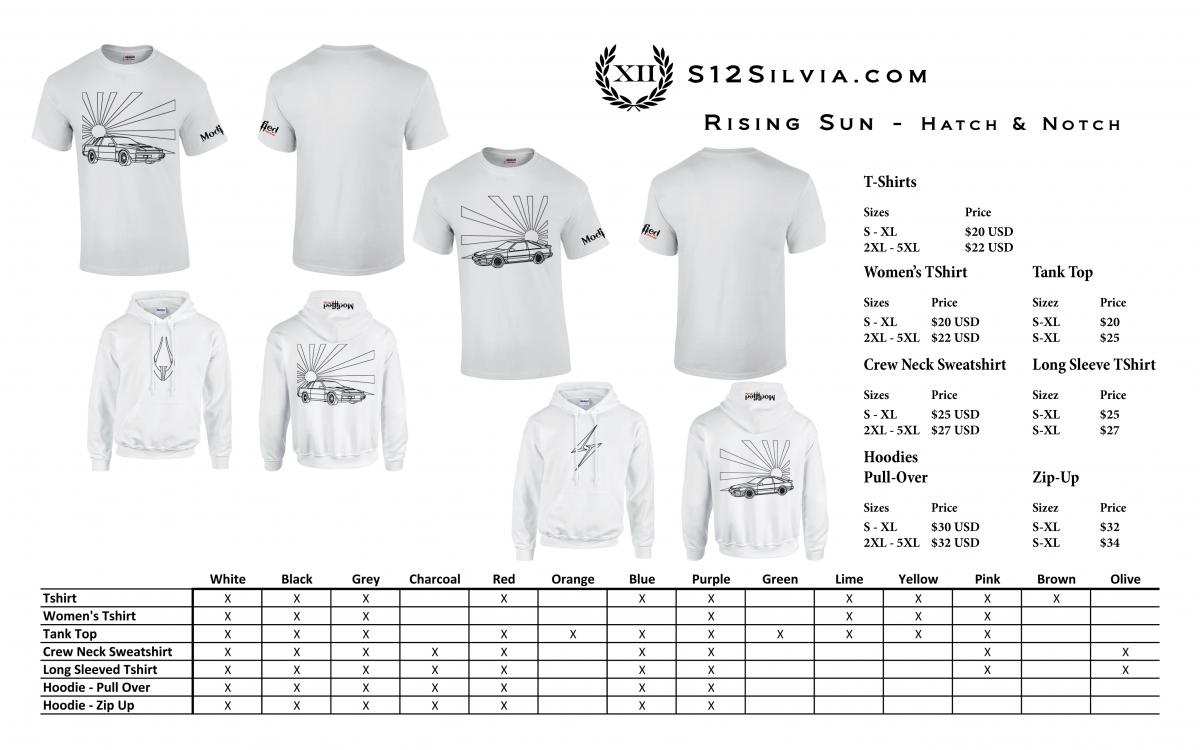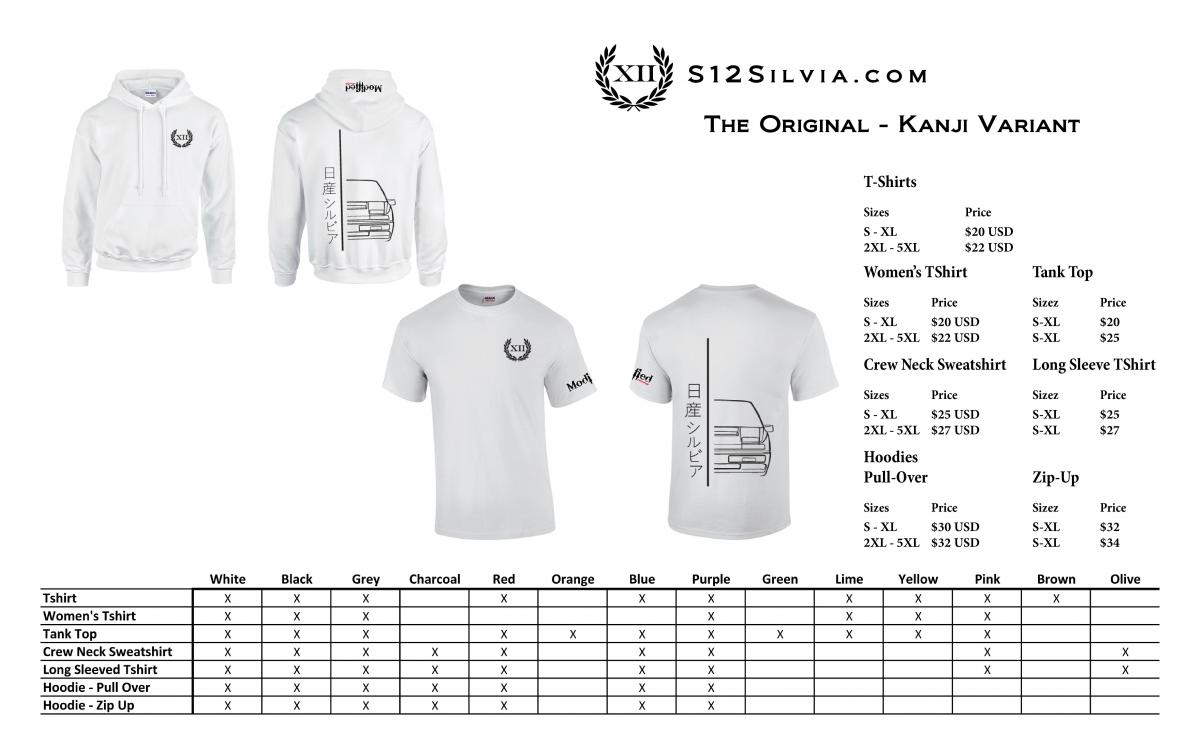 Motorsports Division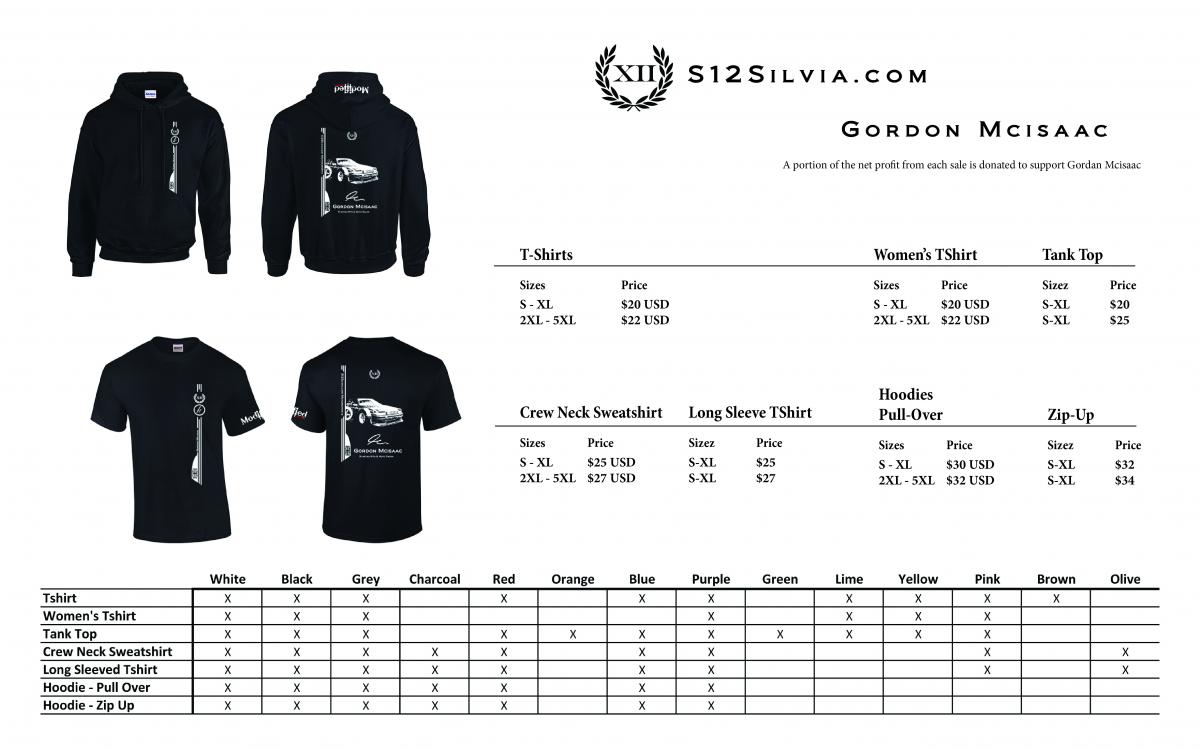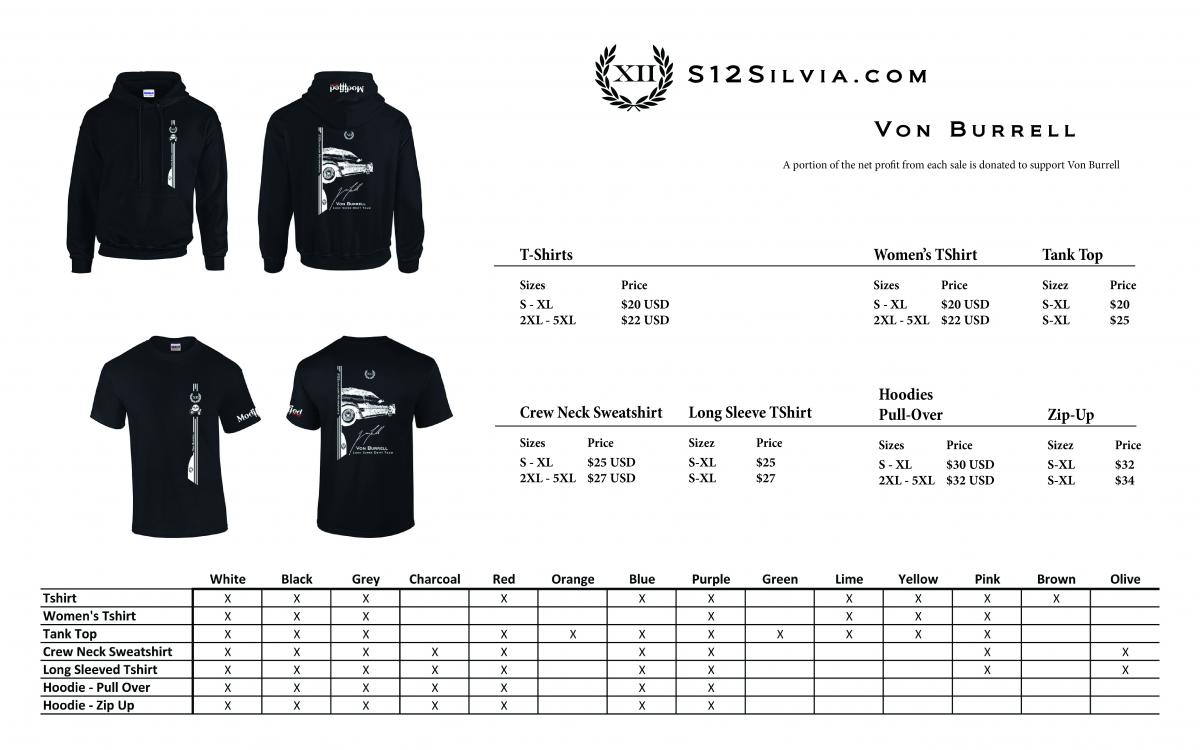 European Owner Societies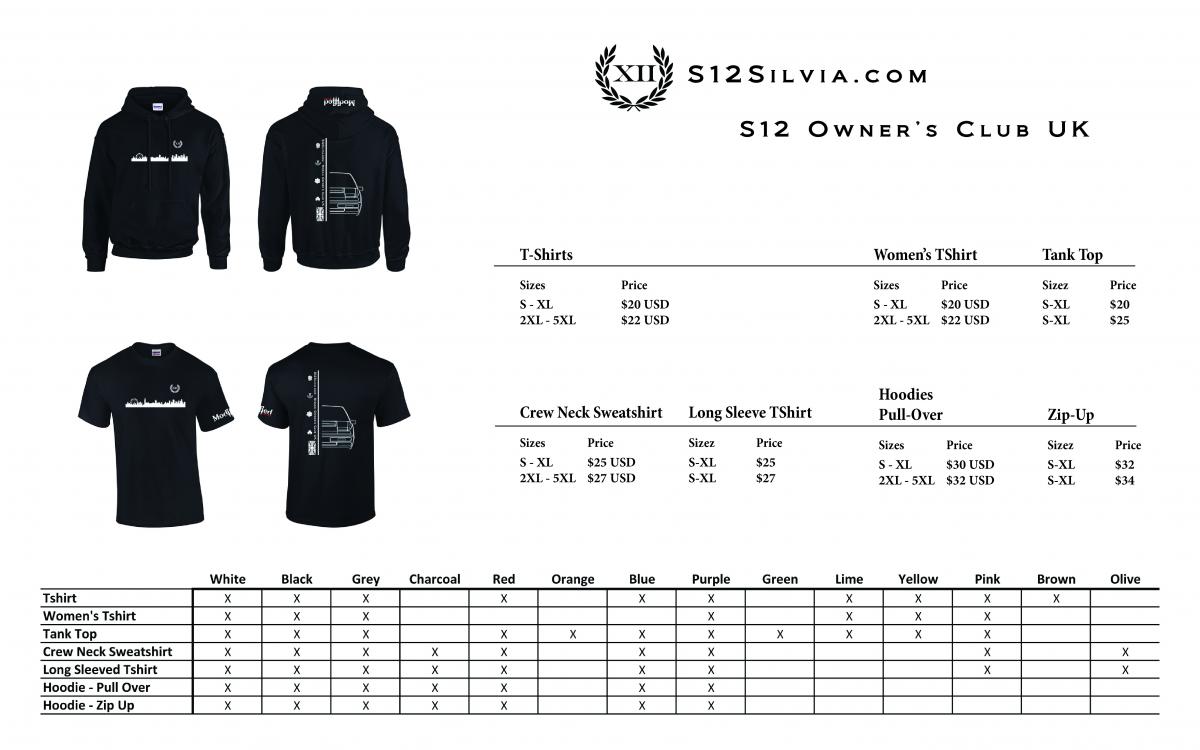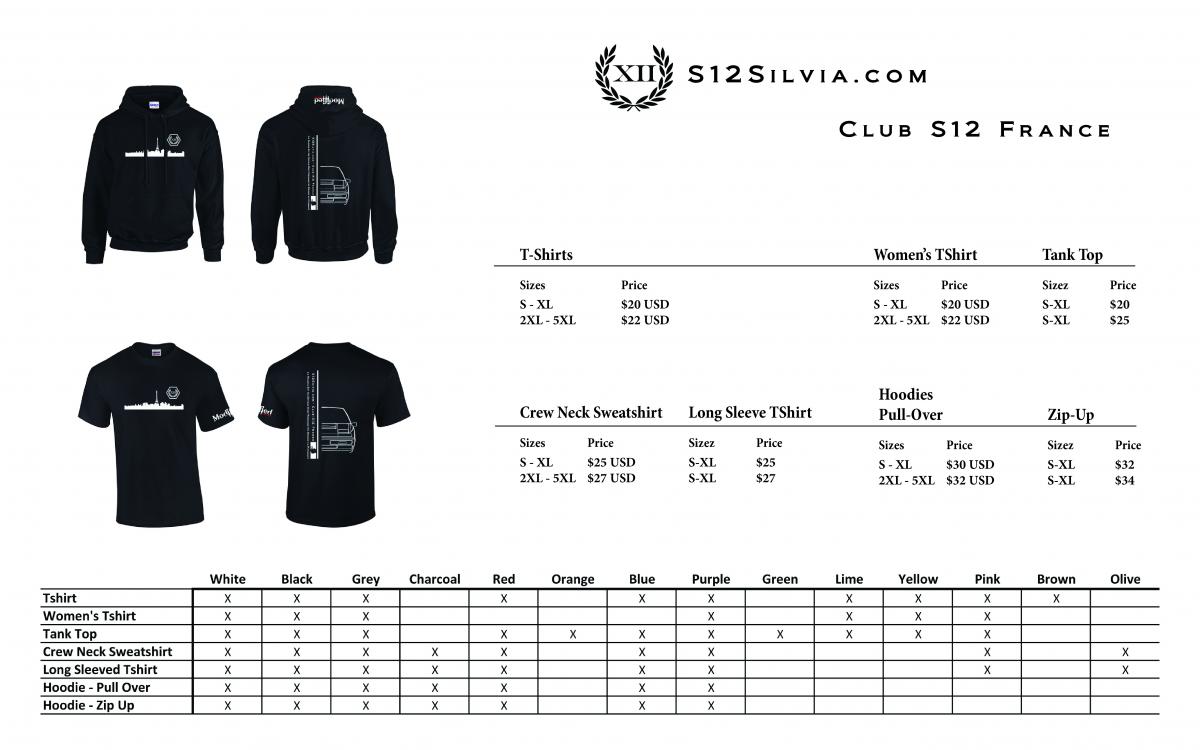 US Region Owner Societies