1





To Build or Not to Build
Posted by Draconis , 25 January 2016 · 746 views
"I personally find it amusing that I used to look at your car and say, 'Wow, I wish I could do that.' I mean, I used to look at your car like it was unobtainable. Even after doing the extensive work that I have to my car, I would think, it's not that good; it doesn't have all the OMG things yours has. But my car has really grown on me and the closer to getting it cleaned up to where I want it; the more I realize that mine is getting to a point where it's somewhat comparable." Anonymous commentator regarding my Nissan S12 and the progress he has made on his Nissan S12.
 
In a nutshell, that is what I take away that hits me the most. Not because my car is recognized for what it has become, but because my car served as a catalyst. It has enabled the above individual (and many more) to obtain their dreams... To be able to build their car so that it is as good as they could ever have hoped.
 
Over the years, I've had many people ask me for advice on how to build their car. Time and again, I've given what advice I could and each time they have been thankful and appreciative despite my feeling that I wasn't of any true help. Each time I am reminded of just how far I've come and how much I've managed to accomplish. I don't fault them for asking, as I totally understand their position. To many, I have built a car that has transcended what was even thought possible considering the lack of support and popularity of the S12 chassis at the time. To some, it hits all the marks for a well-built modded import/resto-mod. For others, it is a "dream car" or one of "those" cars that have set the standard so high that to own a car equitable is unimaginable. Hell, I remember when I first started working on my car that there were other builds I would look at and have the same opinion when comparing theirs to mine. I know I sent out many solicitations seeking advice that would assist me in my build. Unfortunately, the answers I received didn't hold a secret formula or some key to success but they did hold some amount of information or wisdom that I didn't have before. Moreover, for what I was able to learn from all those I spoke to, I am grateful for the cumulative shared knowledge coupled with my own efforts enabled me to see my build come true. 
With each time asked, I've felt as thought I haven't given enough for just like those who assisted me, I found myself not having some secret formula or a key on how to build one of those "it" cars. There have been a couple times when I've sat down to summarize my thoughts and the processes that have led me to be successful and each time I've been unable to finish. I guess it's taken me this long to reflect, ruminate, and hear what others thought about my build from their perspective while undertaking their own. With each encounter, it makes me more grateful when hearing how people first "encountered" my car, the profound impression it had on them, or the inspiration drawn from it for in some way, I've helped those who were to follow in an effort to see their passion come to fruition.
Ultimately, as I try to help another, I'm limited for whether it is advice on how to build their car or how to design it, in the end, it is their car, not mine. Therefore, what I hope to impart are some guidelines on how to approach the build mentally. There are many ways for one to go about building a car and what has worked for me doesn't guarantee another's success. That being said, I hope in some fashion that it is enough so that it may help others in approaching their build and seeing their goals come true.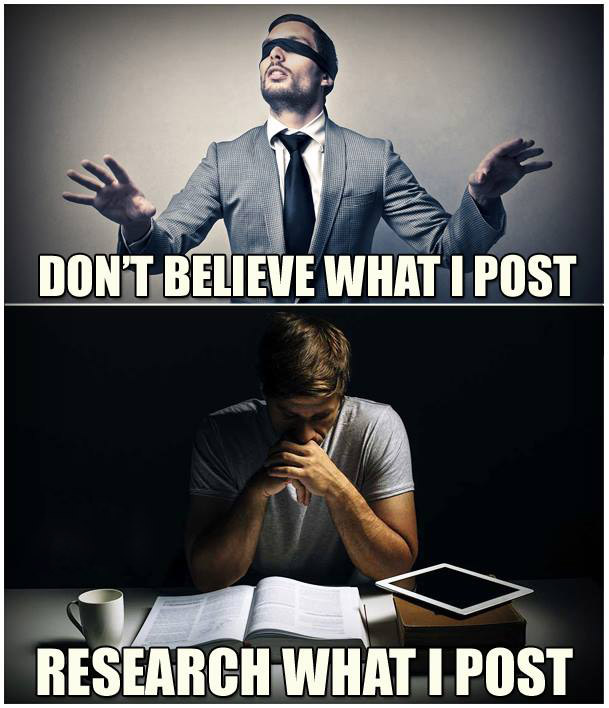 When reaching out to others for advice, experience, or knowledge, it is important to note the origin of the information that is being shared. There is so much information and misinformation available that we are in many ways on information overload. To decipher what is needed, relevant, or accurate is not an easy chore. Therefore, that which is empirical will be the most valuable and should be sought after. It is also important to be aware of what you are asking and what you want to ask. Many questions posed receive an opinion-based answer for an opinion-based question was presented. Opinion-based answers are incredibly subjective and many times do not account for the plethora of variables that exist. Each of us interprets the world through filters that inherently colour what it is we impart to others. Prudence is key when asking a question, those being asked, and when receiving answers. It is even more so when determining what will work for you. Setting aside documented technical specifications, the person being asked will hopefully be more than glad to help but if their advice seems to stop just shy or seems lacking in specifics, it could be because if they gave you everything, it would be of their car, not yours. Alternatively, if one is being adamant about a build and it extends beyond technical specifications and more in the realm of opinions and extrapolations, then what may be shared is not of your car but of theirs or one they have fixated in their mind. 
At this point, it is important to remember that the car being built is your car and is not meant to be another's.
With that in mind, your build begins with you. In our excitement, it is easy to jump straight into the build. There is nothing more fun than projecting out ideas, no matter how grand they may seem, onto what lays before us. However, the builds we see and idolize rarely stem from a quick build as they oftentimes have taken a serious investment of time - even if they were built solely by a shop. So before rolling your sleeves up, bathing in oil, and basking in the light reflected off countless dismantled parts, get a good sense of just what it is you want. 
Research as much as you can. Read about the build process others went through and understand what was required to get their car to be at "that" level. Don't be afraid to ask questions and advice from those who have gone through the process - their experience is invaluable for they will know all that is required in a way that only one who has done it can. By doing this, you will gain a better sense of what is required and just what it is you are wanting. So many are caught by what looks cool or performs well and decide to have a go at it in an effort to emulate what they saw without understanding just what it was that caught their eye. Those feelings can be fleeting and then partway through the build, everything changes as you realize that what you saw isn't "you", which at times results in either giving up on the car or it requires a fair amount of work due to redesign to the build. 
So yes, truly understand what it is you are wanting out of your car. This also includes, where is it you will be driving? A car that is set to perform solely at the track will be built in such a way that a car that has to be street legal can never be. It is also worth noting where you live for both road conditions and regulations in one area will not be the same in another. This is important because although you may want to build a copy of another car, the roads or regulations in your area may prevent this. There are also environmental factors to take into consideration as climates can greatly affect a build. There are ways around these limitations and they are practiced all the time, but understanding them and figuring out the best way around them usually will net a better result. 
And as such with us petrol heads, we are biased in the manner that we want our cars to perform. We get ungodly bored with the mundane cars and need to have a go. So, what type of driving is desired? It is a challenge and oftentimes expensive to build a multipurpose car, but it can be done. Setting that aside, the common forms of driving we seem to enjoy are drag, drift, circuit/course, and to a lesser extent rally and hill climbing. The latter two are a bit on the not so common end of things but there are enough people who give them a try that it's worth a mention. When building a car, it is usually for one form of racing. When looking to build a car for that specific type of racing, there are many aspects to building it (suspension, power band, power response, gearing, etc.) that it is important to have a clear idea, as this aspect will be the dominating factor that determines your build. Also, be aware of the sanctioned rules, tech requirements, and safety requirements for the chosen race type. Do not be surprised if at some point there is a change in the type driving that is preferred as new forms of racing are experienced. It happens all the time but it can make a build more challenging as it can mandate having a redesign to the current build. If the idea is to build a pure show car, then a similar approach can be applied but not necessarily with the same emphasis on performance but with one toward class and judging.
Next is the acceptance of what type of investment the build will require. Not every build requires the same type of investment, as some are more demanding than others. It is also important to recognize what it is that is wanted from the build and one's own capabilities. There is no shaming if aspects of a build require outsourcing. That is why there are specialists. The concept of "Built, Not Bought" is not irrelevant but we cannot all produce things at the same quality. I totally understand the opinions of simply dropping a car off with a list of things to be done and coming back to only pay a bill before driving it off. I'm not much of a fan of that mentality (exception would be the exotics); however, there are some who are just rubbish with tools and to even use a screwdriver would render a stick figure (don't ask me how because I haven't a clue). And there is also the lack of time or the value of time one may have as they could make more and be happier doing something else rather than wrenching on a car all day. But for those who want a car while fully knowing their limitations, they choose to work their arse off to have the money that will in turn allow them to have their dreams become a reality. It doesn't make their car any less than someone who spent countless hours in their garage building their car. What gives the negative connotation are those who are callous about it and more importantly who don't give credit to those who have pitched in. So this is when working in collaboration with specialists is important (if able to). 

For example... I've been the subject to that quite a bit as I have had work done by specialists on my car, but what they don't understand or choose to ignore, is the fact that every shop I've worked with has recognized that my build was a partnership. When I first started, I knew nothing about cars (literally) and within the first year of ownership, I wanted to do an engine swap. So, I worked side by side with the tech doing the engine swap, an overhaul of the suspension/brakes, and had a respray of the car while paying for the parts and shop fees out of pocket. Later, I wanted to do another engine swap but this one required extensive modifications and custom work. What I was asking for was a first as there was no information on such a swap and I had no clue about fabrication. So again, I worked side by side and paid for the fees and parts out of pocket. The last time around, I wanted a product that exceeded my abilities in quality with parts that were not at all on the cheap side. So, I approached a set of specialists in order to attain a finished product with the quality I demanded, which came with a warranty that if anything happened, the specialists would be responsible for replacing. Even then, I had specific expectations of being involved and working as best I could on my car. All the parties involved came to an agreement and to this day, each individual agrees that it was the partnership that produced a product that was more than any one of us could have done in the "typical" import build manner. Even today, I am not afraid to crawl under my car and work on it, which I do every so often. 
Without further digression...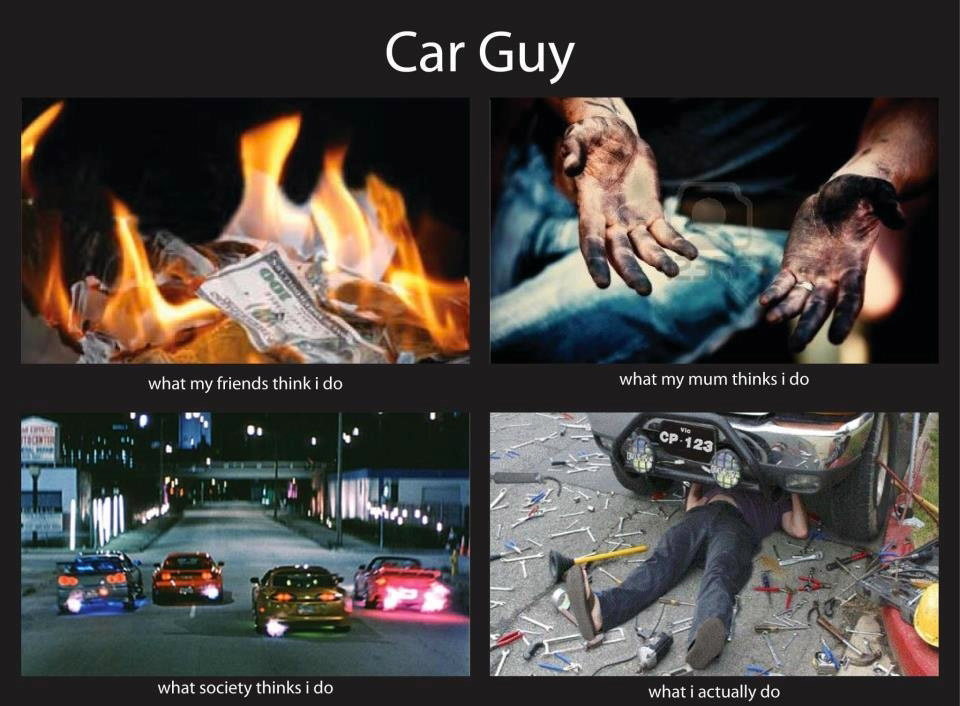 In order to see a build through, it will require planning, logistics, and dedication/fortitude. I stress the dedication/fortitude for just about all car builds will tire its owner in some manner before it is truly finished. They are exhausting both mentally and physically. There will be swearing, headaches, frustration, exhaustion, strained limbs, bloody hands, and cramped muscles. That is just part of what is required to build car. Nevertheless, there are incredible moments of exhilaration, satisfaction, accomplishment, and even bonding with the mates who have helped you along the way that we can all agree makes every second of torture worth it. There will be times when shortcuts may seem tempting or lessening one's standards will come to mind in an effort to "get it done". But you will be sacrificing what it is you truly want for a momentary reprieve. And in the end, you will have to live with it every time you drive your car and more than likely, it will annoy the hell out of you. Then thinking about what is necessary to resolve the lingering issue will be tiring in of itself for you'll remember how much effort it will take to fix the issue. So yes, stay with it, go about the build in the logical/progressive manner, and do your best on not sacrifice the seemingly unattainable vision that inspired you. 
Then there's designing the car. This is the most personal and hardest concept I've found when explaining to people. First off, a car will be an extension of you. With so much work involved, it will unmistakably be as much a part of you as you are a part of it. Be sure to stay true to whom you are and not get caught up in what goes on around you. Wanting to emulate what looks cool is not a bad thing but often times it is that which prevents a car from looking unified and obtaining its own identity for it can easily become a collage of cool attributes that don't exactly flow well as a single, cohesive unit. So, when designing, I suggest look at the car that performs in the type of driving it is you'll be doing. Set aside whatever prenotions you may have, what you see the kid next-door doing, or the current fad, and truly analyze what is being done by those who have proven to be successful. Look at the cars that are raced professionally or look at the cars we dream about - the exotics, the hyper cars, and the top tier performance cars. They are all designed by a team of individuals who know more and have more experience than the majority of us have. The one thing that they all share in common is form and function. And honestly, that is what captures our attention even if we don't know it. Both when dynamic and static, they are more than a car - they are a work of art. There is a reason to why those cars stand the test of time. 
The last bit is the part I find the hardest to convey. When designing your car, listen to her (or him). Every car has a mind and an essence. They are a creature upon themselves despite being an inanimate object of metals, rubbers, plastics, and glass. Over the course of owning a vehicle, especially if building one, a bond will be made and at some point, it will be recognized that a car is no longer just a car. Understanding this early will be something you can greatly benefit from. Spend time with your car before having a go and listen to who she is, what type of personality she has, and to what she tells you. Truly look at her lines and her shape. Feel her out and see what she has to offer and what you can do to accentuate her natural beauty. But in doing this, one should be mindful for it is easy to become zealous with ideas to the point where she is in danger of being lost in the over-embellishment. The process will hopefully be symbiotic between both you and the car to the point where the relationship and build is organic in nature. It is at this point one can say that the car has fully come unto her own and may even have began its own life that will not only surprise you but also take you for an experience that eclipses what you once thought.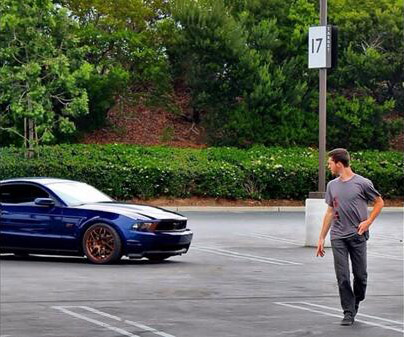 By now, it is hoped that the build has come to fruition and the car is unto herself in a manner that is cohesive and what you had hoped for. She may not be as exacting as you once thought but anything organic grows and takes on slight characteristics, thus making it unique. Without realizing, the essence and the presence of the car will attract the eye of others for inherently us petrol heads can recognize a nuturing relationship between an owner and his or her car. Hopefully you will stop chasing the dream that was of someone else's car and will be able to recognize that which stands before you, what you likely stare at endlessly, and what sneaked into your being is your car - your dream car.